Our Company
We very much believe in close, consultative relationships with our clients. From the outset, you will have a dedicated designer allocated to you for the duration of your project who will keep you informed of progress at every stage (either in person/over the phone or by e-mail) and gain all necessary approvals. We will listen carefully and then use our knowledge, experience and resources to advise and guide you to a great result.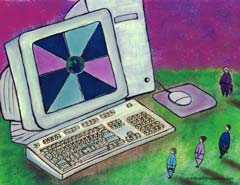 Our Business Philosophy
Our mission statement or purpose could go here. For example, we emphasize creating a high-quality result and servicing clients in a professional and efficient manner. We only involve with reputable VFX artists and assistants, so we have confidence in the services we offer.